11 Dec 2012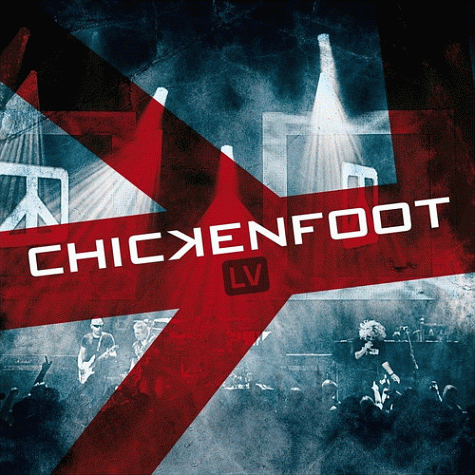 "LV" is CHICKENFOOT's first live CD, including rare live versions of their biggest hits like "Big Foot", "Oh Yeah" and "My Kinda Girl" and four previously unreleased live songs from the band's most recent world tour.
Initially limited to 10,000 numbered copies in Europe, "LV" consists of over an hour of live music.
Recorded in Chicago during the 2012 'Different Devil' Tour the set features the phenomenal Kenny Aronoff, who filled in on drums while Chad Smith was out fulfilling his obligations to the Red Hot Chili Peppers.
Also included is a series of very rare digital bonus tracks and live b-sides only appeared previously as digital download only.
The sound, as supposed, is first rate. 
Live in Chicago 2012 "Different Devil" Tour
For The First time On CD :
01. Lighten Up
02. Big Foot 
03. Last Temptation 
04. Something Going Wrong 
Live rarities and B-sides, recorded in 2009 :
05. Oh Yeah 
06. Down The Drain 
07. Turnin' Left 
08. My Kinda Girl 
09. Learning To Fall
Sammy Hagar – lead vocals, rhythm guitar
Joe Satriani – guitars, keyboards
Michael Anthony – bass guitar, backing vocals
Chad Smith – drums, percussion
Kenny Aronoff – drums, percussion
.